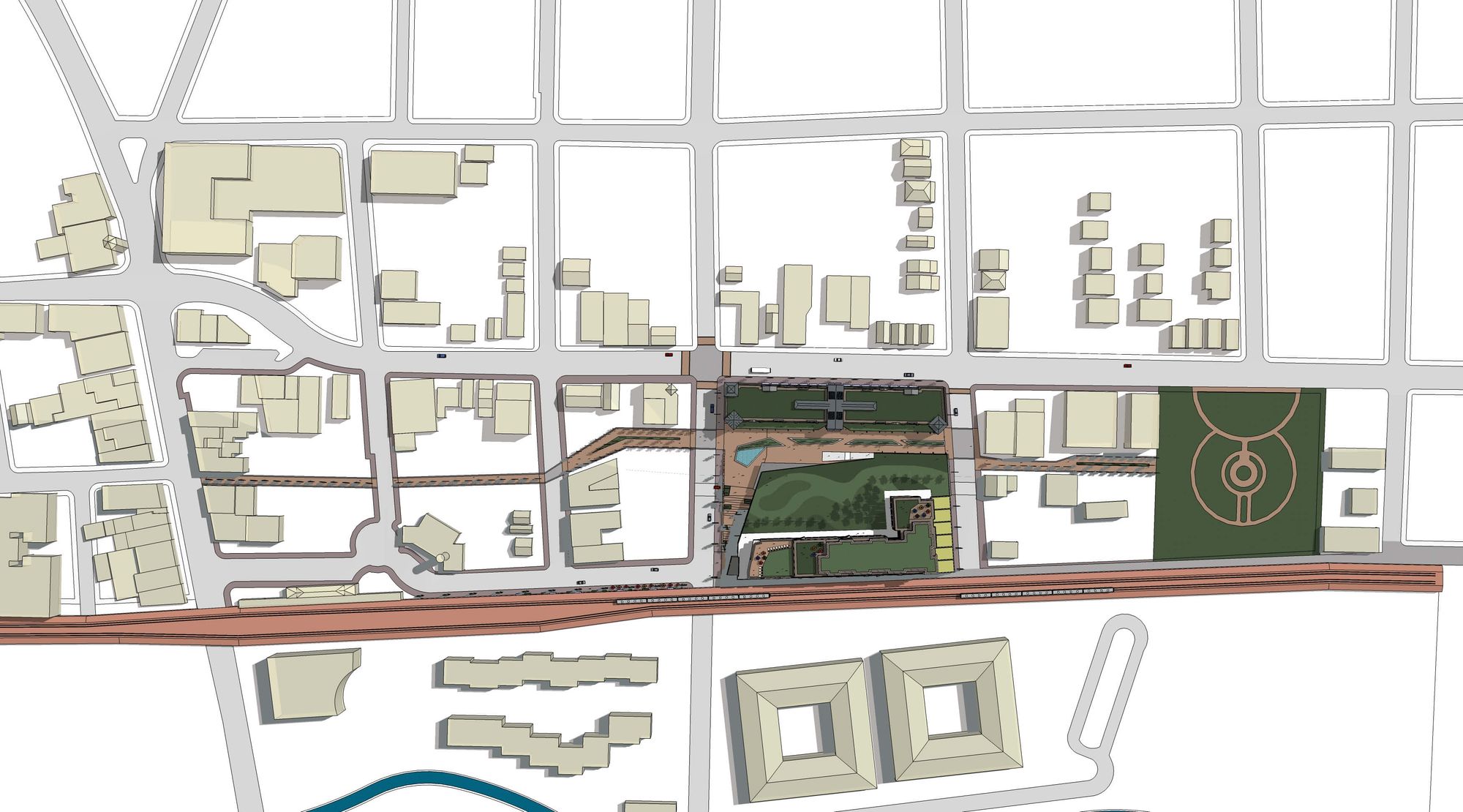 Design42 was presented with a remarkable opportunity when a group of local property owners sought our expertise to explore the potential redevelopment of a significant superblock in downtown South Orange, NJ. This ambitious proposal aimed to breathe new life into the area, creating a multifaceted development that would not only revitalize the area but also serve as a model for urban renewal.
The redevelopment was envisioned as a transformative venture that would integrate various elements to enhance the overall quality of life for South Orange residents and visitors. Our team embraced the challenge of harmonizing residential and commercial spaces, communal greens, and seamless public transit integration to craft a dynamic and vibrant urban environment.
The proposal exemplified our firm's commitment to sustainable, community-driven design. We aimed to create a vibrant and inclusive urban environment that would set a standard for modern urban development, enriching the lives of South Orange residents and enhancing the town's reputation as a forward-thinking and desirable place to live, work, and play.