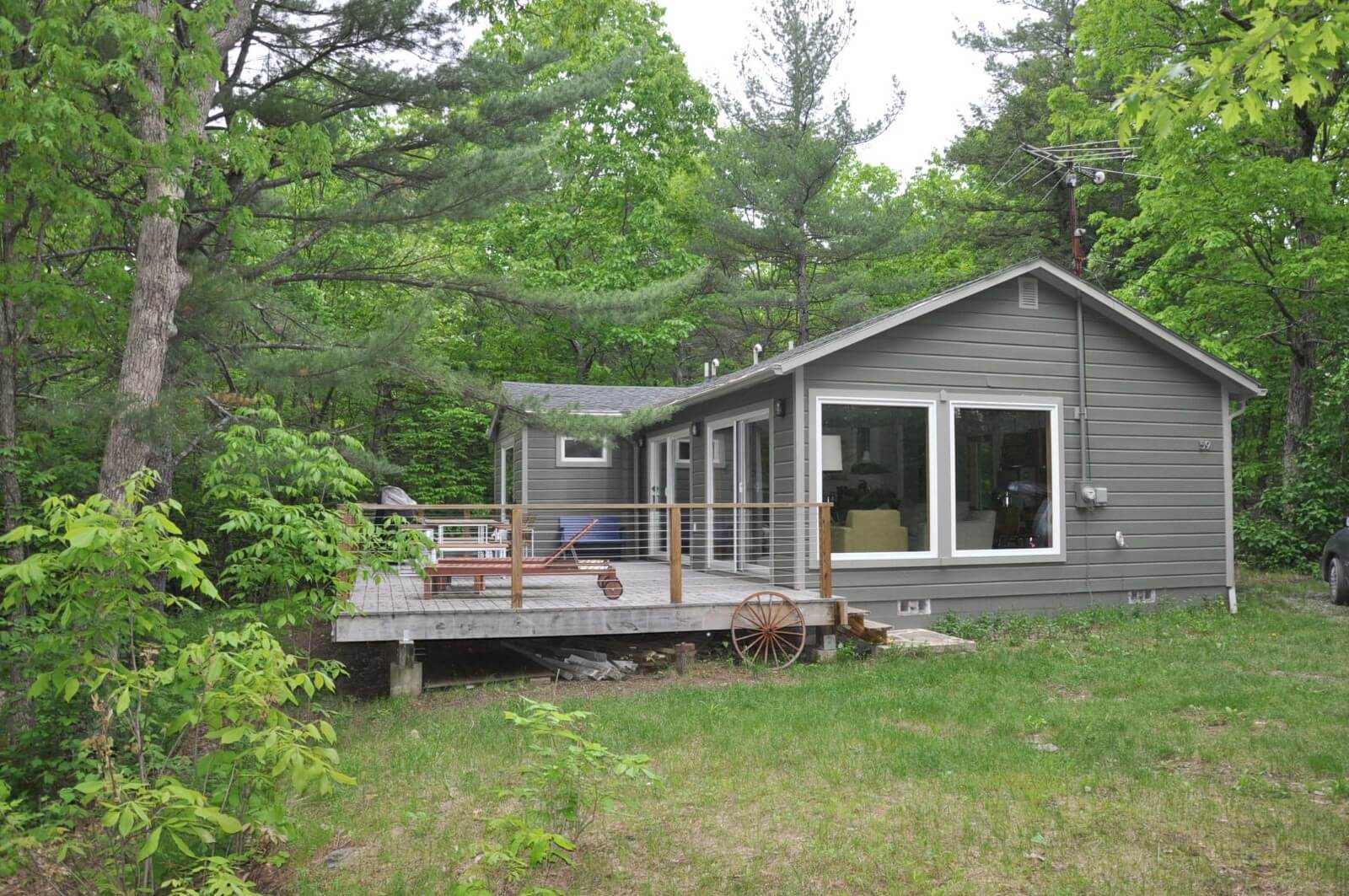 Completed in 2007, Design42 lent our expertise to renovate and rehabilitate a severely neglected Creekside Cottage in Gallatin, NY. This undertaking was not just about reviving a deteriorating structure; it was a commitment to preserving the cottage's historical charm while modernizing it for contemporary living and retreat.
The horizontal enlargement was introduced to provide ample space for a second bedroom, allowing for increased comfort and functionality. A new approach and deck area were vital in enhancing the project's accessibility and outdoor living spaces.
Finally, the interior and exterior finishes were completely updated, breathing new life into the cottage. Design42 prioritized modern amenities while respecting the historical character of the property. This harmonious blend of old and new resulted in a timeless and welcoming living space.
Exterior: Before & After