Retro Fitness is a leading fitness facility provider with over 120 locations nationwide servicing 500,000+ members.
Design42 Architecture has designed 70 Retro Fitness locations in the eastern region and continues to work with Retro Fitness franchise owners to foster the company's vision for its brand through the built environment. Retro Fitness clubs aim to create a space where fitness can be fun, and accessible to everyone.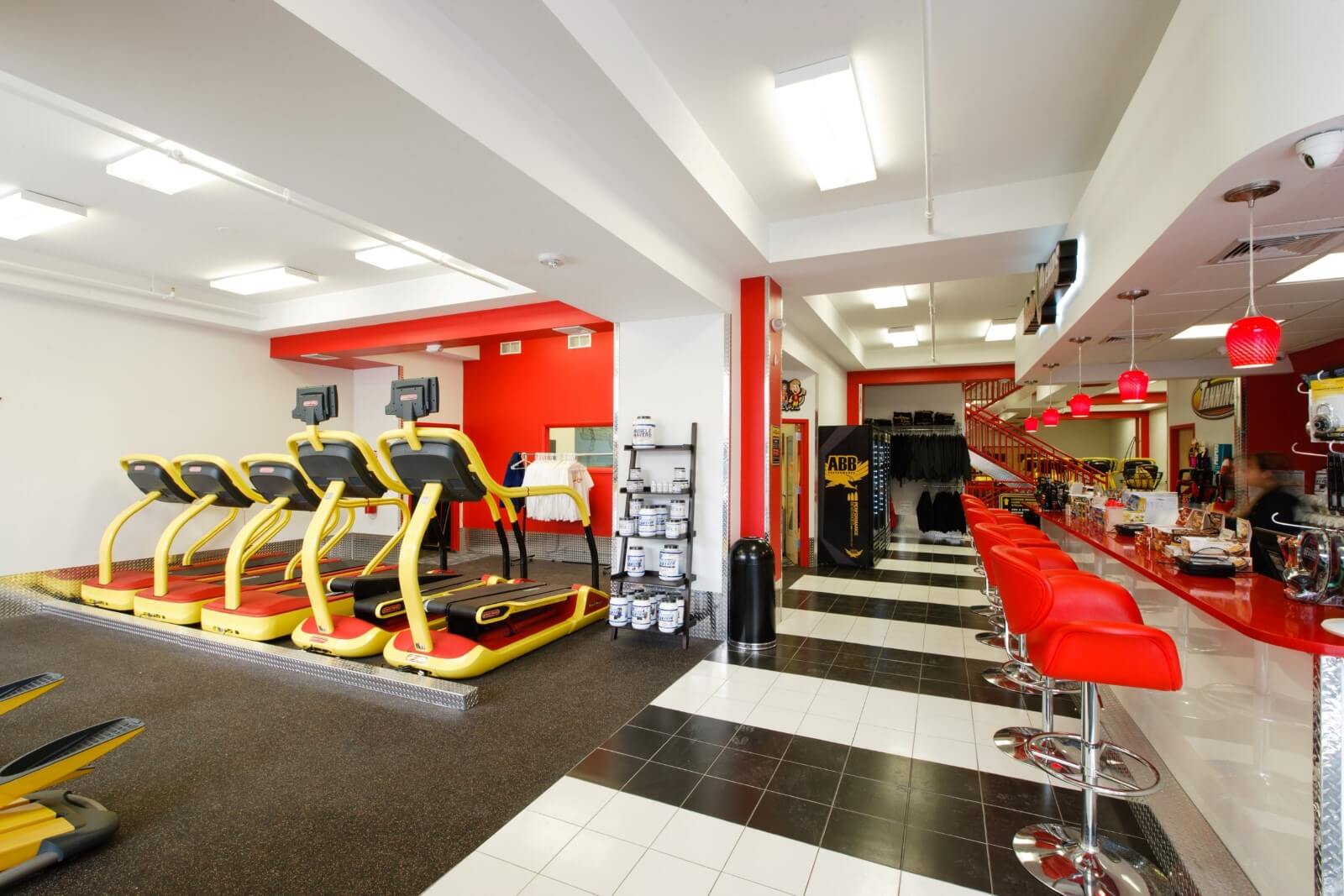 Over 70 locations
by Design42
Cherry Hill, NJ
Howell, NJ
Wallington, NJ
Moorestown, NJ
Boonton, NJ
Lawrenceville, NJ
Marlboro, NJ
Freehold, NJ
Wall Township, NJ
Middletown, NJ
Belleville, NJ
Waterbury, CT
Woodbridge, NJ
Matawan, NJ
Fairfield, NJ
North Brunswick, NJ
Neptune City, NJ
West Long Branch, NJ
Wilmington, DE
Margate, FL
Hamilton, NJ
Satellite Beach, FL
Paramus, NJ
Wayne, NJ
Kenilworth, NJ
North Plainfield, NJ
Naples, FL
Deer Park, NY
Egg Harbor, NJ
Hackensack, NJ
Jessup, MD
Fairlawn, NJ
Dix Hills, NY
Edison, NJ
Westwood, NJ
Flemington, NJ
Bordentown, NJ
Clark, NJ
E. Norriton, PA
Secaucus, NJ
SI (Tottenville), NY
Toms River, NJ
Rockville, MD
Manassas, VA
Tenafly, NJ
Fort Myers, FL
Queens (Glendale), NY
Lumberton, NJ
SI (Richmond AV), NY
North Arlington, NJ
Hillsborough, NJ
Brooklyn (E.98th ST), NY
Brooklyn (Flatbush AV), NY
Jersey City, NJ
Brooklyn (Avenue Y), NY
Brooklyn (Church AV), NY
Raleigh Downtown, NC
Manville, NJ
Durham, NC
Stroudsburg, PA
Levittown, PA
Woodbridge (Addition), VA
Hoboken, NJ (*)
Bronx (3rd AV), NY
Lincroft (Addition), NJ
Bronx (The Hub), NY
Bronx (Jerome AV), NY
(*) Indicates Design42 performed as Architect of Record only.
We look forward to building upon our experience of developing Retro Fitness locations with new and existing owners by streamlining the design process to deliver the latest Retro Fitness aesthetic.